How to MAKE Your Body
BURN BELLY FAT

300% FASTER
Without

counting calories

running marathons

feeling weak and fragile

eating cabbage soups

the same old approach

breaking the bank

spending hours in the gym
In As Little As 5 Weeks – GUARANTEED!
BECOME BELLYPROOF
We are Bellyproof, an online body transformation system with a unique approach!
Programs that anyone can use and get results they can be proud of.
The official series for Bellyproof v7


#1 WELCOME TO BELLYPROOF!

#1 How to Lose Belly Fat (in JUST 5 Weeks) - with Proof



#2 SOLVING STUBBORN FAT

#2 Can't Lose Stubborn Belly Fat? Just fix THIS!!



#3 NUTRITION & LION PROTOCOL

#3 Fat Loss Diet (WITHOUT Calorie Counting)



#4 SCIENCE & STRATEGY

#4 Speed Up Fat-Burning (Detailed Workout Strategy)



#5 ADVANCED MUSCLE GROWTH

#5 Lose Fat and Gain Muscle at The Same Time (recomposition)



#6 ANTI-AGEING

#6 Look Younger, Reverse and Slow Ageing (Club Mitochondria)



#7 CALISTHENICS AND MOBILITY

#7 Fix Your Posture with Calisthenics and Mobility Training



#8 STAYING LEAN

#8 How to Stay Lean following a Body Transformation (+TV Interview)
The
ONLY
Program Designed to:
Get Rid of Your Belly Fat by Targeting Alpha-2 Receptors and Blood Circulation
Force Your Body to Burn Fat (by Breaking it First)
Make You Feel and Look Significantly Better From Week Two –

GUARANTEED

!
Alpha-2 Receptors and Cold Belly
Does your stomach / love handles / back fat feel colder when you compare it to the temperature of your face?
When a body part is cold to the touch, it often indicates restrictive blood flow which in itself can be an indicator of alpha-2 receptors activity – a serious obstacle to burning belly fat.


Limited circulation means limited oxygen delivery and restricted access to the areas you are trying to target. Alpha-2 Receptors are often a by-product of increased Estrogen and reduced melatonin (the sleep hormone). This is especially important as they restrict blood flow to the adipose tissue where present. Compare that with subcutaneous fat and beta-2 receptors (a.k.a fat that's easy to lose) and you can begin to understand why people often struggle with "stubborn fat", they simply don't know how to access it.
We take serious measures to help you inhibit alpha-2 receptors where you need to lose fat. We do so by targeting every part of the hormonal chain. The result is a fat tissue that's easier to work with and is more responsive to both fat breaking and fat burning.
"BELLY FAT IS THE LAST TO GO" – BUT IT DOESN'T HAVE TO BE…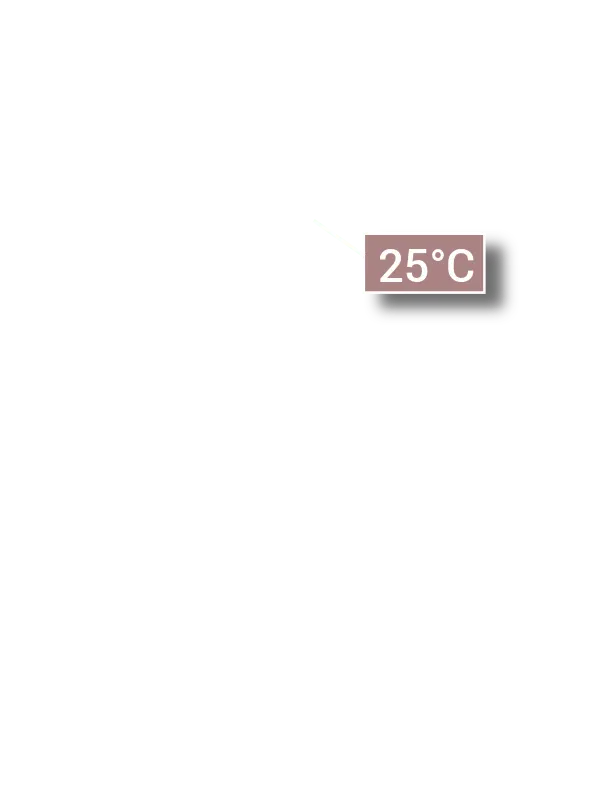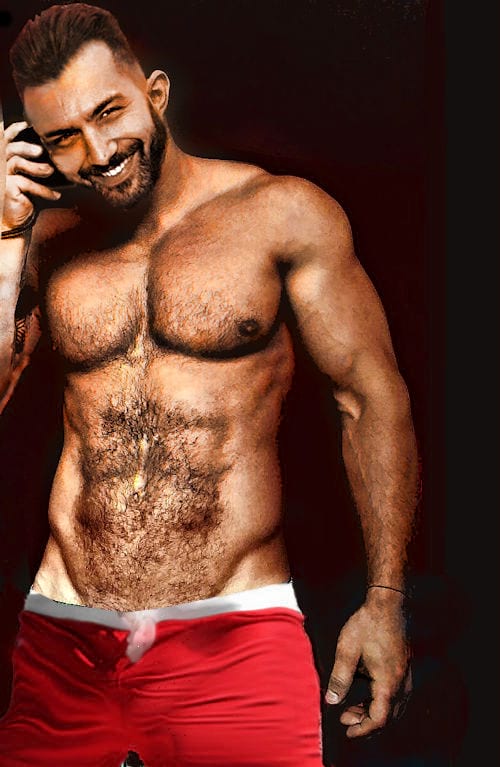 Six Pack Abs & V-Cut
This optional material is fully integrated into the Premium edition.
Losing fat is the main goal, but having a nice set of abs can really make a big difference!
It's a myth that "Abs are created in the kitchen". It's also a myth that crunches are the best way to develop abs. You can find many examples of marathon runners who are below 10% of body fat yet have no visible abs. The opposite can also be true.
It's not a coincidence! Look at our before and after success stories, a lot of them fashion a visible six pack, and it's more than just a low body fat percentage. It's muscle development.
We call it a body transformation!
GET BELLYPROOF PREMIUM
Flexible Weight Loss Nutrition
Suitable for everyone, including Vegans.
YES! We Offer Personal Diet Meal Plans
No full body transformation is complete without good nutrition.
A progressive and non restrictive way to eat healthy and progress your goals. Without counting a single calorie.
Personalized meal plans (premium version)
Gut-Centered, Sugar and Gluten Free.
Centered around hormones, not Calories.
Low Carb with a smarter approach (it's not keto).
Proprietary LION method for Intermittent Fasting.
How many carbs? Is it Keto?
Carbs are up to 65g a day split in a strategic way. In a way, this is still considered low carbs, but it's miles away from being as low as "keto diets". This is part of the reason we say this is close to a ketogenic diet, but it's not a ketogenic diet. Moreover, we do not rely on nutritional ketosis for the program because nutritional ketosis is merely a small expression of fat breaking and we do fat-breaking on a much larger scale. This is considered low carb" but that's as far as "keto" as we go about it.
We cover that in details in the 3rd episode in the Bellyproof series.
What about calories?
Calories – are brilliant, when you don't know what you're doing that is…
This is most controversial part of the program. We do not count calories, We get into the details in the 3rd episode as well and more bonus material will be available on the website for those who want more examples.
How important is the diet? How important is the exercise?

While the Diet and accompanying structures are the easiest part of the plan to implement, they are still key. We like the Broadway / West-end show metaphor. Imagine you are creating a winning performance for an audience to see.
The diet and structures are like having the stage, the sound, the lights or even the venue itself. It's important to have it, but it's not the performance itself.
The unique structure with the BellyProof exercise program (which cannot be replaced for "just any exercise / HIIT / Cardio / Weights") is the actual performance. And your success depends on it. It's incredibly specific and well guided in the full program for that very reason.
Diet alone cannot account for breaking and burning fat, neither can intermittent fasting. But they can create the right supporting conditions for us make a success out of it.
You can have a performance without a stage (70%) and it's not going to be very good and you can have a stage without a performance (30%) and it's also not going to serve the purpose. We need the two to work together.
You cannot do "whatever" in the gym, you cannot follow a program you saw somewhere or running or weight lifting and think that would cut it. You have to do the protocol as it's written because it's done in a specific way to get maximal amount of fat broken and burnt as many times as possible over as many days as possible (without minimal fatigue as possible)  – and that's how we guarantee your results!
"We loved the personalized recipes! They were delicious and made us feel great. The people who wrote them took great care in designing them to our preferences and it shows."

Diana and Gary

Pescaterian
Fat breaking and Fat burning
The main focus and primary lesson we want you to take home is that you must break down fat (known scientifically as lipolysis) and then burn the broken fat (known as free fatty acid oxidation). That is the definition of fat loss!
We go into this in great details in the 4th episode in the BellyProof series.
Full Body Transformation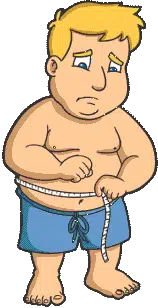 Some of us have a lot of weight to lose but you don't have to be obese to suffer from belly fat and love handles.
When your clothes don't fit, or that belly jiggles when you run – you become very conscious that your stomach might be visible and drawing attention. Belly fat is also bad for health and has links to a wide range of health conditions.
It's not a simple matter of eating less, training more and counting your calories (although if you do nothing else, that would be a good place to start). The reality is that it's a more complex problem that requires a better solution. We did years of research and built a powerful system based in hard-core science. It's in depth – but it's also easy to follow step by step.
You can expect a complete system, fun, clever (and educating). Don't underestimate it, it works! Expect to lose belly fat quickly. Expect to become healthier and be comfortable in your own skin again. We have a name for that, it's called a complete body transformation.
All my life I was unhappy with my body. I started this email weeks ago and never got to send it as I couldn't find the words to do it justice! You have genuinely changed my life.

Dez
I have been around and tried just about everything before this. This was so different and cool. Loved it!

Will P.
The cornerstone in my amazing transformation. I knew it was gold after the very first week. Highly recommend!

Jay R.
I just wish more people knew about your program. An absolute game changer!

Leo A.

A positive experience I recommend to everyone.
Had to quickly lose belly fat and build some muscles to prove I can reverse my health conditions. My life was transformed for the better in just over 1 month!

Ahmad S.

Inspiring!
The best targeted program out-there. The first program that made a visible and lasting difference. Even the trainers at my gym couldn't believe my results.

Roger K.
This was the missing piece! Even after trying so many other fitness workouts. This was the first program with an in-depth scientific approach.

Khaled
Body Balance & Well-Being
Discover a balance and improve every aspect of your well-being. From sleep to libido and all the way to fat metabolism with all-natural methods. Better Humans! We help you achieve a natural body transformation, from the inside out.
No Steroids, No dodgy weight loss slimming tablets, No Chemicals
WEIGHT LOSS
(Inc. Belly Fat)

CAN BE 300% FASTER WITH BELLYPROOF
USING PROVEN SCIENCE WITH AN INNOVATIVE STRATEGY.
Optimized for Stubborn-Fat
Alpha-2 & Cortisol Receptors make the fat in your belly & love handles, much harder to work with. We work to influence these in a direct way, making your stubborn fat, less stubborn.
The
ONLY
program designed to help you:
Optimize breaking and burning of fat (Lipolysis & Oxidation).
Improve access to belly fat & love handles. Targeting Alpha-2 Receptors and blood circulation.
Visibly better posture, and less body fat from the 2nd week. GUARANTEED!
Fat Adapted
Make your mitochondria more efficient at using fat (rather than glucose) as a source of energy. This helps you burn more fat and stay leaner even after you finished the program.
Optimized for Gut Health
Your gut health is very much responsible for your hormonal balance. Sure, probiotics matter but it goes deeper than you can imagine. The benefits to long term body composition and health are clear.